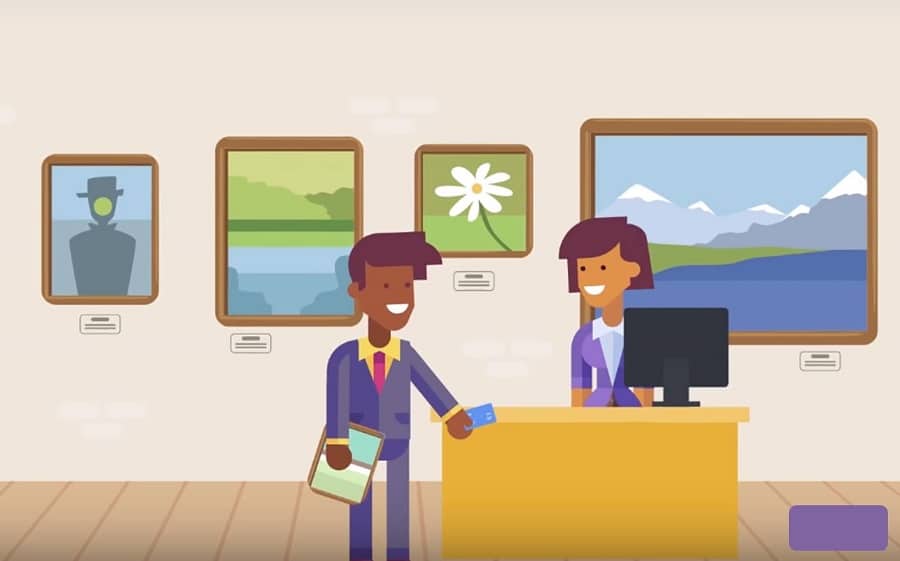 In today's digital world we are using our credit cards for cashed & cashless transactions in every places like; ATM's, Gas Stations, Shopping Malls, Online Payment Gateways and etc. But now time has come, when we need to aware about the proper usage of credit Cards to avoid fraudulent activity with our cards.
Here in this guide i will help you to know about most common credit card frauds with examples and also how to prevent or report credit card scams.
Before beginning with credit card fraud let me guide you to know more about credit cards.
Things To Know About Credit Card
Credit Card is a payment card that a cardholder uses to make payment to any merchant, for this the cardholder agrees to pay the money and other charges to the card issuer.
Most of the Credit Cards contains some important information like; Card Number, Name, Valid From, Valid Thru and CVV No.
Generally Credit Cards use a magnetic stripe to read and record all the information related to the card. Under this system, a cardholder at POS machines handover the card to the seller, who swipes the card and returns a printed slip for the cardholder to sign. This system has many security flaws like; the seller person can steal or clone the card or can copy card information without the owner's knowledge.
Recently with the invention of CHIP & PIN technology it becomes harder for fraudsters to use a stolen card, because if someone gets the card they might not be able to make fraud transaction without knowing the PIN.
But the worry about card fraud is still not over. The fraudulent transaction now shifted to more vulnerable telephone, Internet and mail order transaction known as card-not-present (CNP) transaction.
There are various kinds of techniques that are used by fraudsters at different situations.
Credit Card Fraud at ATM's
At ATM machine the fraudsters can apply various scam processes like; card skimming, card trapping or even can install hidden cameras to steal your card information. Card skimming involves process like attaching a skimming device into the card reader slot and copy the card information. Where card trapping involves processes like; retaining the card into the machine and recover it later.
Beware; If someone trying to help you if your card gets stuck, they might be the fraudsters to reveal your PIN.
Online Transaction Fraud
In case of online transaction fraud someone can reroute you to a fake website. And when you enter your card details it can be stolen. Also, scammers use Spam software like; Keyloggers, which when you install on your computer your keystrokes for UserID, password, PIN's get recorded.
Also public wifi is a good hacking opportunity for the scammers to steal your card details.
Mobile Phone Fraud
Vishing or Voice phishing is a process used by fraudsters to send fake calls, fraud messages & SMS's, that will tricks you to reveal your card details, Account No. or PIN's. The hackers will speaks very smoothly and will act like they are from the card issuer or Bank.
Also mobile Apps that are not from authenticate sources can gain access to your information, ID's, Passwords and personal details.
SIM Card Fraud
Sometimes the fraudsters can generate a duplicate SIM and block your original one. They will contact your service provider with fake identity proof and can get a new SIM while deactivating your old one. With the help of this process hackers can generate PIN's or OTP's to make online transaction.
Stolen Card or Information Leakage
Card information can be stolen when you submitted your information to any agents at the time of issuing a new card.
Even cards can be intercepted from mail before they reach the owner from the card issuer.
Beware: Never share your card details including card no., valid dates, CVV, PIN or OTP with anyone on phone,email or any other way. The bank or the issuing authority never ask for your card no., OTP, CVV, PIN or Password.
Example of a Credit Card Fraud
Name: Mr. X
One day when I was busy in my office I received a fake call from fraudsters and they introduce them self's as bank authority. They said I need to upgrade my card to receive reward point. When I refuse to upgrade the card they said I will not receive any further reward points and my card will be blocked. They also claim that they have all the details about my card and other details which they need to verify. After that, I confirm my card details including Expiry Date, CVV and OTP with the scammers. And suddenly I get the alert that a transaction was made from my bank account. When I inform the bank they said they didn't call me regarding any card upgrade.
How to Prevent Credit Card Fraud
In these days we are facing thousands of credit card fraud cases. Now time has come when we need to know about the proper usage of Credit Cards in various situations, so that we can save our hard earned money from fraudsters. I already described to you how actually Credit Card fraud happening in these days. Now i will guide you how you need to use your cards to avoid any fraudulent activity. I will share here some safety tips with you based on various situations to avoid Credit Card fraud.
Avoid Card Fraud at ATM's (Automated Teller Machine):
At ATM's don't allow anyone to enter with you or to help you when you are operating the ATM machine.
When entering your information through keypad or touch screen keyboard just place your other hand on it to avoid capturing your information through hidden cameras.
After completion of the transaction ensure that the welcome screen is displayed on the ATM screen.
Always register your mobile number with the bank, so that you get alerts for all your transactions.
Always check your card should returned by the merchant after completion of the transaction.
Never write ATM PIN's on your card or anywhere else.
Check for any extra devices attached with the ATM Machine, it might be a hacking tool (Skimming Device). And if the ATM looks damaged beware there might be a skimming device. It's best to avoid this kind of ATM machines.
Be Secure for Online Transactions:
For online Credit and Debit card transaction use only safe, well known and authenticate websites.
Use websites that are SSL (Secure Sockets Layer) verified. The SSL verified websites will appear with a lock sign (generally green) in the left side of your browser's address bar.
Check if the website uses the https protocol instead of HTTP. Https is a secure one. You can check this through the address bar on your browser.
Also you can check if the website is using any payment verification tool like; "Mastercard's SecureCode" or "Verified by Visa". These tools ensured authorized transaction and privacy of your information.
Never save your card details on any website even for a trusted one. Never check on check-boxes that agrees you to save your card details.
Always use a secure and updated browser like Firefox, Google Chrome or Internet Explorer. And when you are leaving the website don't forget to log out from your account.
Never save your Id's or Passwords into your browser. Especially for online banking sites.
Use virtual keyboards when entering your card details to avoid keystroke logging.
When entering important card information like PIN's or CVV makes sure it is hidden by asterisks.
Avoid using public wifi especially when you are making an online transaction.
Offline Precautions Against Card Fraud:
Install virus protection software's on personal computers.
Never disclose your card information to anyone. And do not response to any emails, calls or SMS's asking for your card information.
Regularly check your bank statement, so that you get aware of all the transactions that happen on your account.
At shops or POS (Point of sale) don't allow the merchant to take your card away from you, where you cannot able to see your card information might get tempered.
Never sign any blank receipt.
Use EMV chip-based cards, which is a smart payments cards and provides better security.
If your card gets stolen immediately report it to your card company or bank authority, they will block your card and will issue a new one.
Report Credit Card Fraud
To inform or report about credit card fraud visit these links:
global.americanexpress.com/contact-us
www.identitytheft.gov
Important Note: Never share your card details with anyone not even with the banks. The card is your property and it is totally confidential to you. Banks or anyone else never ask for your card details. If you get any fake call, SMSs or emails asking about your card remember, they might be the the fraudsters trying to reveal your card information. If you are facing these kind of problems immediately contact your bank or card issuing authority.