If you are searching for the best WordPress themes or WordPress templates that are lightweight, SEO friendly, and secure then this guide will help you. To make your WordPress site professional and well optimized you need a good theme.
Here in this guide, you will get the idea to choose the best WordPress themes to make your site beautiful and easy to manage. Before picking a theme for your site here are some of the most important points you should look into your theme.
Things you should check in your WordPress Themes
Size and Loading Time
SEO Friendliness
Customization Options
Website Builder Compatibility
Responsiveness for Desktop, Mobile & other devices
eCommerce Functionality
RTL & Multilanguage Support
Extendibility
Official Theme Help & Support
Best WordPress Themes and their Features
1. Divi Theme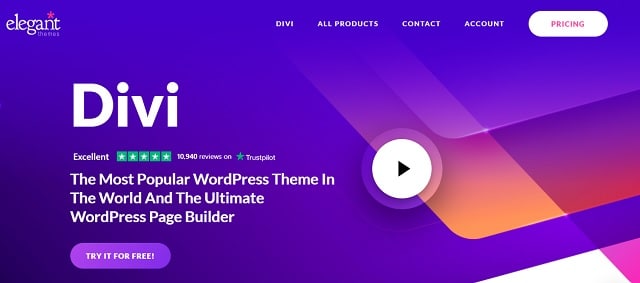 Divi is the ultimate WordPress theme by Elegant Themes which brings a completely new website building platform of WordPress. Whether you are a beginner or a website designer Divi gives you the power to design and customize the website with ease.
You can use Divi with any popular page builders to build and design your site. Divi also offers a visual editor instead of the regular post editor by WordPress.
Divi Theme Features:
Visual Website Building without Code.
Drag & Drop Elements.
Visual editor with intuitive visual controls.
Responsive Designing for Desktop & Mobile devices.
Complete design control over everything.
Undo, Redo, Revise like software.
2. Astra Theme

Astra is the most popular WordPress theme with 1+ million active installations. It is the fastest, lightweight, and SEO friendly theme for your WordPress site. Astra theme is compatible with almost all popular page builders.
Astra is translation & RTL ready which enables you to create multilingual websites. Astra offers extendibility for web developers using hooks & filters.
Astra Theme Features:
Lightweight, Fast, SEO friendly theme.
Pre-built Website Templates for One Click Ready Website.
Easy Customizer to change the design without using any code.
Compatible with all Popular WordPress Page Builders.
Vanilla Javascript instead of render blocking jQuery.
Easy WooCommerce Integration to build an online store.
3. GeneratePress Theme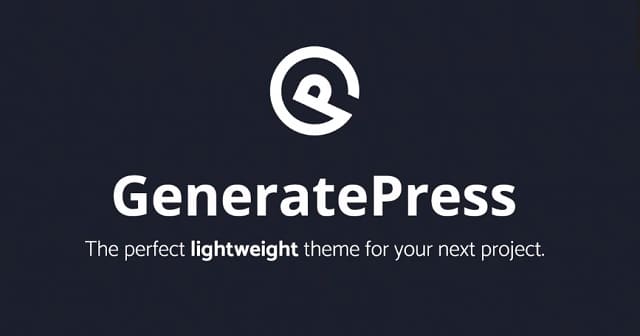 If you are searching for a stable and secure theme for your WordPress website then GeneratePress is the perfect solution for you.
GeneratePress is the performance focus theme with speed, security, and usability. It is a Search Engine Optimized theme with easy customization and quick support. Whether you are building a blog, news site, or eCommerce store GeneratePress is perfect for all.
GeneratePress Theme Features:
Lightweight, Secure, SEO friendly Theme.
Adjustment of Colors and Font through Customizer.
Layout control for Dekstop and Mobile.
Works with All Popular Page Builders & Plugins.
No dependencies for scripts.
Support for over 20+ Languages.
Extended features with Hooks & Filters.
4. Hello Theme
If you want to build a great looking and professional landing pages for your WordPress website then Hello theme is the right solution for you.
Hello theme is a plain and lightweight theme made exclusively by Elementor for Elementor page builder. Hello theme offers consistent compatibility and support with Elementor page builder. Hello is also compatible with all other popular WordPress plugins available in the market today.
Hello Theme Features:
Fast, Lightweight, Responsive Theme.
SEO optimized design.
Less styling and scripts for fast loading speed.
Pro looking landing pages to increase conversion.
Build online store with Elementor WooCommerce builder.
Create Multilingual and RTL Supported sites.
How to Choose the Best WordPress Theme for your Site?
There are thousands of WordPress themes are available in the market today. You need to choose the right theme for your website. Most of the popular themes offer some common features available to fulfill your basic need.
Selecting the right theme with your required features will help you to grow and manage your site for a long.
Here are some of the important features of WordPress themes you should know.
1. Size & Loading Speed
Size and loading speed of a theme is a very much important element you should check before choosing a theme. A lightweight theme will help to decrease the loading time of your website pages. It will also help your site to get a better user experience because of the fast loading pages.
2. SEO Optimization
Search Engine Optimization (SEO) is one of the most important things you should check in your theme. A SEO optimized theme will help your site to appear and rank higher on search engines.
3. Customization
If you like to play with colors, font, and design on your website then you should go for a theme that offers easy customization options. With customization options, you can change or remove any element on your site and can give it a different look for desktop and mobile devices.
4. Responsiveness
Website responsiveness is essential to properly display your site on various devices. If your theme is responsive friendly then your visitors on desktop or mobile will be able to properly access your site without any problem.
5. WooCommerce Functionality
WooCommerce is a great feature for website owners to sell goods and services online. If you are building an online store then you should go for a WooCommerce friendly theme. You can sell anything online if your theme is WooCommerce friendly.
Which is the Best WordPress Theme for me?
A. Theme for Blog
If you want to build a blog on WordPress we will suggest you go for a lightweight and SEO friendly theme that is easy to manage. As blog need frequent updates a lightweight theme with easy customization is required.
B. Theme for News Site
Do you want to build a news site? If yes, then you need a professional looking, powerful, & secured theme for your site.
C. Theme for eCommerce Site
Ecommerce site for displaying and selling products need a WordPress theme with easy customization option and eCommerce functionality.
We hope this guide helps you to choose a theme for your WordPress website. If you have any queries about WordPress theme you can ask them in the comment below.